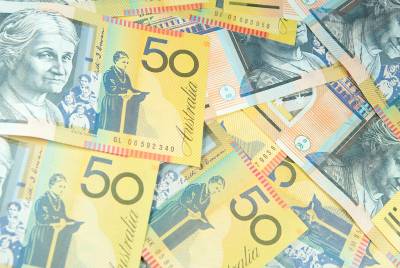 What is a car loan?
A car loan is just like any other loan except its designed specifically for the purchase of vehicles. The lender provides you, the borrower, a sum of money to purchase a car and then the amount plus interest is paid back in regular repayments over a fixed term. The interest rate determines how much interest you'll need to pay back. This is essentially the cost of borrowing.
The loan can either be secured or unsecured. Secured means an asset––usually the car––is used as security against the loan. If you fail to make your repayments the car will be repossessed in order for the lender to recuperate their money. Unsecured means there is no asset used as security and as a result of the extra risk to the lender, the interest rate, as well as fees and charges, are generally higher.
It's not impossible to get a car loan with a bad credit history but it is significantly more difficult than if your credit rating was good. If you find yourself ineligible for a regular car loan due to bad credit, you still have options available, it just means that you'll likely have higher fees and charges due to the extra risk the lender is taking on by lending to you. This higher risk factor may also mean you'll need a guarantor to provide extra security against the loan.
Finance options
Payday loans. The interest rates, fees and charges are generally high with payday loans but it might be a good option for you if you're needing between $100 to $2,000. The amount needs to be paid back over a period of as little as 16 days up to 1 year.
Credit repair. Sometimes errors are made on your credit file such as a family member with a close name having their credit history mistakenly recorded on your report. Credit repair can help you identify and repair any errors that have occurred in your credit history.
Bad credit car loans. There are lenders with car loans specifically for people with bad credit. Due to the higher risk due to lending to someone with a bad credit score, the costs associated with this type of loan are high.
Information on bad credit car loans
What is the interest rate?
The interest rate is a percentage of the overall loan amount charged periodically which directly affects the repayment amount. The higher the interest rate, the higher the repayments. Interest rates for bad credit loans can be as high as 48% per annum.
What is the car loan term?
The loan term can range from 1 to 7 years. A shorter loan term will keep interest costs down as the loan will be repaid quickly but this will increase the monthly repayment amount. The opposite is also true, a longer loan term means smaller monthly repayments but will increase the amount of interest repaid over the term of the loan.
Are extra repayments allowed?
Making extra repayments allows you to pay off the loan earlier and consequently saves you money by avoiding extra interest charges. It's worth checking if you'll have the option of making extra repayments as well as the ability to pay the loan off earlier than the loan term because this can be a great way to reduce the cost of the loan.
What are the fees?
Some common fees include:
Monthly admin fee. These can range from $5 to $20 per month.
Establishment fee. Generally around the $400 but can range much higher.
Early repayment fee. This is an important one to look out for. It makes financial sense to pay off your loan as quickly as possible, after all, it makes it cheaper. So using a lender who penalises you for paying off your loan might not be the best option for you.
Getting a car loan with bad credit history is probably going to cost you a bit more than a regular car loan, but finding funds to get you in that much-needed car is far from impossible.

Car Loans for Bad Credit People in Australia
rating:
4.5

/5 from

24

votes.