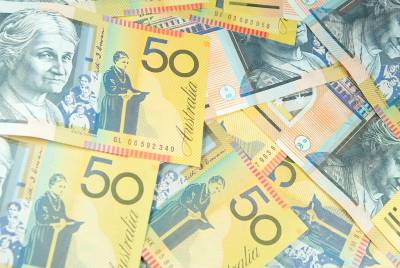 Can I get a loan as a pensioner with bad credit?
Absolutely! Depending on what your requirements and circumstances are, there are plenty of options available without having to use an expensive payday lender.
Pension Loans Scheme
The Pension Loans Scheme can provide loans for either the short or long-term for older people with equity in Australian real estate by the way of a reverse equity mortgage.
To be eligible you must meet the following criteria:
You or your partner are Age Pension age
You are eligible for a qualifying pension
Own Australian real estate (covered by adequate insurance) to be used as security for the loan
Are not bankrupt or subject to a personal insolvency agreement.
The loan is paid fortnightly as a supplement to the pension and both combined can amount to 1.5 times your maximum pension rate. The loan amount is dependant on your age and value of real estate equity owned with an annual interest rate of 4.5% compounded fortnightly on the balance outstanding, and so, the longer you have the loan, the more interest you pay.
No Interest Loans Scheme (NILS)
This is a small loan from $300 up to $1,500 designed for the purchase of essential goods or services on a not-for-profit basis, supported by the Australian Government. There are no fees, charges or interest associated with borrowing this money, you simply pay back what you borrowed over a term of 12 to 18 months.
There are no credit checks needed to access a NILS loan which is helpful if you have bad credit. You need to meet the below criteria:
have a Pension Card/Health Care Card, or be on a low income
have resided in your current home for three months or more
have the capacity to repay the loan
Centrelink Cash Advance
If you receive Centrelink benefits, including Age Pension, you may be eligible to receive your payments in advance when extra cash is needed. You are given a cash advance which is then repaid later out of your future Centrelink payments. Depending on whether you're single or partnered, the lowest amount available as an advance is $336.50 and the highest amount is $1,339.20. These amounts change each March and September. This might be a good option if you only need a small amount of money without having to pay any fees and charges.
StepUP Loan
If you find yourself in a difficult financial situation, SetpUP is a not-for-profit organisation providing unsecured small loan amounts up to $3,000 for low-income earners. There are no fees or charges and the interest rate is fixed at a low rate of 5.99% per annum. These loans are subject to a credit check and the below eligibility criteria must be satisfied:
Pension or Health Care Card holder, or receiving Family Tax Benefit A
have resided in current residence for over three months
StepUP is a not-for-profit organisation providing cheap loans to low-income earning families. There are no fees and the interest rate is low at 5.99% per annum (with a 5.99% comparison rate). SetpUP lets you borrow from $300 up to $3,000 with a repayment term of up to three years.
Payday Lenders
Most payday lenders will provide small loans for pensioners but they are quite expensive. They're a good option to use when fast finance is needed or when you have bad credit but it comes at a cost. Generally, you'll pay an establishment fee of 20% of the borrowed amount plus a monthly fee of 4% of the principal amount. Repayments can be made over a period of 16 days up to 12 months.
How much can a pensioner borrow?
The options listed above are for loan amounts of up to $3,000, however it is possible for pensioners to borrow more than this amount. Many non-traditional lenders will provide pensioners with bad credit with a personal loan of up to $10,000. With a bad credit score, a loan of over $10,000 will be very difficult to obtain.

Loans for pensioners with bad credit in Australia
rating:
4.5

/5 from

52

votes.