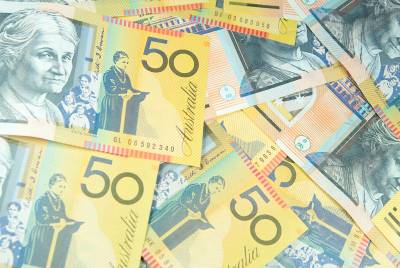 How can I get an emergency cash loan fast?
Time is of the essence when trying to acquire cash to deal with an emergency, this is why many emergency loan providers can have your application approved (or declined) within minutes of applying. Some online providers can provide small emergency loans of up to $5,000 or even larger loans up to $10,000 with an entirely online application process. Fairgofinance.com.au is an online lender offering same day approval and fast cash when needed. And better yet, they don't dictate how you are required to spend your funds. They leave it up to your discretion to spend however you need to.
While most emergency loans are subject to a credit check, many lenders provide a personalised service which means your case will be assessed on an individual basis, taking more than your credit score in to account when deciding if you're eligible or not.
Be wary of the interest rates, fees and charges when using a non-bank lender as they can be high. You'll need to decide for yourself if the quick turnaround time and case-by-case application criteria are worth paying a premium for.
Where can I borrow money without a credit check?
NILS. While not suitable for all emergencies, No Interest Loan Scheme (NILS) provides low-income earners with safe, affordable finance to purchase essential goods and services without subjecting them to a credit check. You can borrow up to $1,500 for goods and services such as medical procedures, car repairs, whitegoods and appliances, education expenses, but is not suitable for things such as bills, food or rent. NILS is an attractive option as there are no interest, fees or charges. You simply repay over 12 to 18 months the amount you've borrowed.
Brokers. There are online brokers such as Australian Lending Centre who offer fast loans without checking credit history. They offer unsecured or secured loans, depending on what assets you have to offer as security against the loan. When accessing finance without a credit check or with bad credit––especially when unsecured–– the interest rates will be significantly higher due to the extra risk the lender is taking on. It's relatively safe to lend to someone with good credit so anyone with poor credit needs to pay a premium to the lender to compensate them for the extra risk they're taking on.
Where can I get an instant loan with bad credit?
Payday loans. A payday loan lets you borrow up to $2,000 with 16 days to one year to repay the loan. Payday loans are quick and easy for anyone with bad credit but it comes at a price. Under the law, lenders cant charge interest on payday loans but they make up for that with hefty fees.
Payday loan fees:
Establishment fee- Capped at 20% of the total amount borrowed
Monthly fee- Capped at 4% per month of the principal amount
Default fees- You are charged for failing to make a repayment by the due date. The default fee is capped at double the principal amount.
charged if you don't make a repayment by the due date — the maximum you can be charged for default fees is double the amount you borrowed
When needing cash for an emergency it's easy to rush into the first loan you find but it's important to explore all options available for your circumstances before committing to a lender as fees and charges can be incredibly high when your financial situation doesn't meet traditional lending criteria.

Emergency cash loans no credit check in Australia
rating:
4.5

/5 from

15

votes.