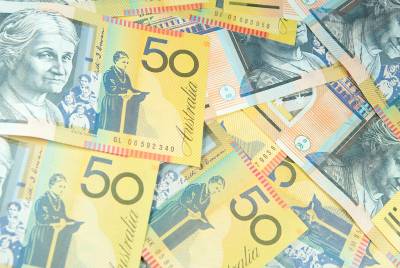 Can an unemployed person get a loan?
Absolutely! But they must have the capacity to repay the loan. Not all lenders will consider an unemployed person for a loan but some will, providing the person satisfies the eligibility criteria.
Eligibility criteria:
Capacity to repay the loan. Under responsible lending laws, the lender must assess your ability to repay a loan. If you have high expenses and low earnings then they'll probably deem you unable to meet your repayments. No lender will lend money if they aren't convinced that you can repay the loan over a reasonable timeframe.
Credit history. Most lenders will check your credit history and financial situation before approving a loan. In addition to checking if you're able to repay your loan, they want to know if you're likely to repay it. Your credit history gives a good insight into how reliable you are with financial responsibilities.
Eligible income. Generally, eligible income consists of Centrelink benefits, regular share dividends, self-employed income or other regular income from income-earning assets. The criteria vary from lender to lender, for example, some may permit Parenting Payment to be used as eligible income but only if it's less than 50% of your overall income, for instance. It's a good idea to check the eligibility criteria before applying, as credit checks and rejected applications will negatively impact your credit score. There may be more rigorous checking of your financial situation through bank statements and other relevant documents.
Security. An application will usually have a more attractive interest rate and a greater chance of approval if you have assets––such as a car–– to use as security for the loan. If you are unable to repay the loan, the lender will gain ownership of your asset to recuperate their money.
Where can I borrow money if unemployed?
There are a few non-traditional lenders ready to solve your money problems if you are unemployed and need a loan, who even consider applicants with bad credit.
Cash Converters. Unemployed people can borrow small amounts of money up to $5,000 providing they are at least 18 years of age, are not currently in Bankruptcy or a Part 9 Debt Agreement and the total repayments of the loan are less than 20% of their Centrelink income. They have a turnaround time of one business day so you can gain access to funds quickly in an emergency.
Payday Lenders. Several payday lenders can provide cash loans for unemployed people but it is expensive to borrow. They generally charge an establishment fee of 20% plus a monthly fee of 4% of the principal amount. The fees and charges are high but it might be worth it for the privilege of getting a fast loan while unemployed.
No Interest Loans Scheme (NILS). NILS is supported by the Australian Government and provides low-income families (including unemployed) with interest-free credit of up to $1,500 for essential goods and services. This is a great way to borrow a small amount of money as you only pay back what you borrowed, meaning you avoid inflated fees and charges that other lenders take. Another advantage is that NILS doesn't undertake a credit check. You can be unemployed with bad credit and still get interest-free finance providing you have the capacity to repay the loan over 12 to 18 months.
StepUP Loan. StepUP is a not-for-profit organisation providing cheap loans to low-income earning families. There are no fees and the interest rate is low at 5.99% per annum (with a 5.99% comparison rate). SetpUP lets you borrow from $300 up to $3,000 with a repayment term of up to three years.
Centrelink cash advance. If you receive a regular payment from Centrelink and need some extra money then a cash advance may help. You can apply to get your payment early, then pay it back later out of your future payments from them.
How can I get emergency cash fast?
The providers listed above all have a fast turnaround time with the quickest being payday lenders with some providing same day finance.

Loans for unemployed in Australia
rating:
4.5

/5 from

35

votes.