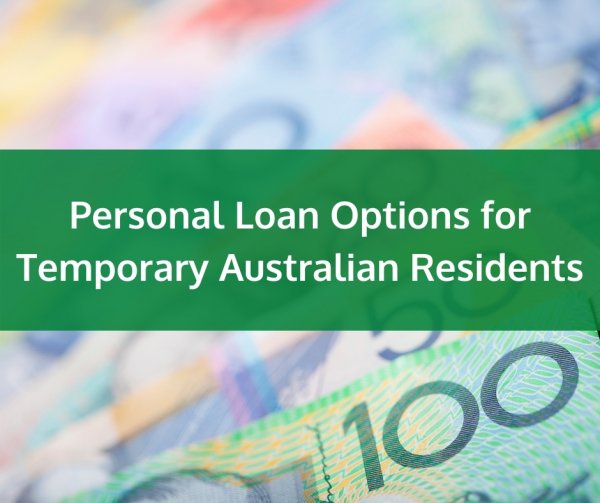 Why are personal loans hard to get if you are just a temporary resident?
Temporary residents are more likely to experience acquiring personal loans when compared to Australian citizens or permanent residents. The biggest reason for this is because lenders and banks consider them more of a risk. Compared to the permanent residents in Australia, the temporary ones can't be trusted that much since there is a high likelihood that their visas might expire.
Temporary residents getting kicked out of the country is one of the greatest fears that banks and lenders have. Usually, when you get a loan, the lender would set a "loan term", which is the amount of time for you to pay off the loan. Although the loan term would usually end before your visa expires, there is still a chance that the visa might get terminated ahead of the expiry date.
Since lenders consider temporary residents risky customers, you are likely to pay a higher interest rate on your loan compared to permanent residents or citizens. Nonetheless, there are some lenders though that would provide the same interest for both permanent and temporary residents as long as they meet the required financial status.
Applying for a Loan as a Temporary Resident
There is no match difference between a permanent resident and a temporary resident when it comes to allying for a personal loan. Although there may be some extra steps that temporary residents may need to take, most of the requirements should be the same. Here are some guides that will help you get approved for a personal loan:
Prepare the Necessary Documentations
Just like applying for a loan in your home country, you will need to present proper documentation to the bank or lender. Normally, your credit score history will not be factored in since lenders can access international credit score history. This is unless you have an Australian credit history.
Therefore, other necessary documents will be taken into consideration. The required documents will mostly depend on your lender. However, the typical ones that most lending companies will ask for are as follows:
Visa – Your visa is one of the most important documents that most lending companies will ask for since it will contain every bit of information to verify who you are and it is also the basis for the loan term.
Employment proof – This is another big factor that can affect the chances of you getting a personal loan. Most lenders will look at your employment records to check your current salary. The maximum amount that you can loan will mostly be based on the salary that you have. The higher your salary, the better your chances of success in getting a personal loan.
Calculate the Total Cost of Your Loan Options
To easily calculate the total cost of the loan you are applying for, you will need to use a personal loan calculator. This will help you in identifying how much you need to pay in total for your loan. Always be sure to apply for an amount that is within your budget and which you can comfortably pay off.
Compare the Loan Options
Applying for a loan will be costly if you don't take the necessary step to get a better deal. Right now, many different banks and lending companies are happy to grant you a loan. The wise thing to do with that opportunity is to pick one that offers the best deal.
When browsing for loan deals, be sure to write down the deals that you find fantastic. Since your loan application is not always guaranteed, it would be wise to have a list of other great loan options that you can apply for if in case you are denied your first choice.
Submit your application and documents
Once you spot a lender that offers a great deal, start applying as soon as you can. Doing the loan application online will make the whole process a lot easier.
Wait for the Decision
Upon submitting your application, the only thing that you can do is to wait for the result. Be sure to follow up once in a while if you don't hear anything from the lending company or bank.
Advantages and Disadvantages
When it comes to applying for a loan in a foreign country, there are bound to be some benefits and drawbacks. It would be wise to keep them in mind.
Pros:
Best Deals- You have a plethora of loan options to choose from and it is easier to get the most competitive financing.
No International Credit Scores History- Your credit history is not a factor for a successful loan application.
Get Cash- Once you are approved for the loan, you will have some spending cash
Cons:
Higher Rates- Personal loans in a foreign country would usually result in higher interest rates for temporary residents.
Higher Chance of Disapproval- As a temporary resident, the chances of getting disapproved for a personal loan is high compared to a permanent resident.
Strict Lending Requirements- The documents and eligibility criteria required for non-local residents are strict and can be limiting.
Good Credit History Doesn't Matter- Your good credit history is not taken into consideration and will not help with your application.
Getting a personal loan as a temporary resident might be a little difficult at first, but once you are approved, the time and effort that you have expended will all be worth it.

Personal Loan Options for Temporary Australian Residents
rating:
4.5

/5 from

591

votes.