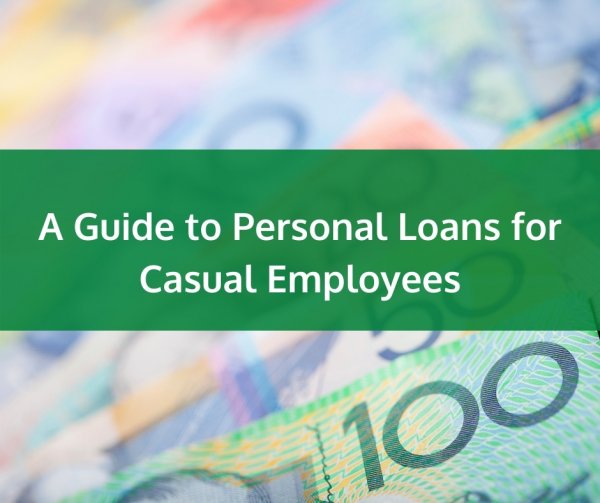 Casual employees make up around 25% of the Australian workforce. Unlike full-time and part-time employees, casual employees don't have a regular time and workload with them. This kind of employment is applied by some businesses for the seasonal workload. Although the rates of a casual employee are usually higher than a part-time, being a casual employee comes with disadvantages, especially when applying for a personal loan.
If you are currently a casual employee looking into personal loans, read on to find out how it can be difficult for you to secure a personal loan.
The Difference Between Casual Employee and Part-Time Employee
Part-time and casual employees are not committed to working the full 8-hour shift. However, their similarities end there and their differences are more pronounced.
Part-time employees are those that work for 38 hours a week and have regular hours. It can on a permanent, long-term, or maximum-term basis. This kind of employment has benefits like leaves and redundancy payouts. Termination or resignation of a part-time employee needs a notice period since they have a regular workload and need to be turned over.
On the other hand, casual employees have no guaranteed hours of work and no recurring workload. They are usually notified hours before they are needed. As mentioned, they do have a higher rate than part-time employees since they are not entitled to benefits like paid leaves and healthcare. However, they usually receive casual loading in addition to their hourly base pay.
Casual Employee Loan Challenges
For casual employees, getting a personal loan from big company lenders can be difficult. There are lesser options compared to those with full-time employment.
Here are the reasons for the hesitation:
Irregular Hours and Source of Income
Lenders need to know you can pay off a personal loan. Since your income is not permanent, this a major reason to be disapproved. Regardless if you have an impressive hourly rate and you definatelly do not have low income, lenders will prefer a regular stream of income since that will indicate a capacity to pay off the loan.
Lack of Paid Leaves
Without paid leaves and holidays off, casual employees are always on call and can't have the time off work. Not having paid entitlements means that you will not be paid in case of unforeseen events and this can affect your ability to pay for the loan.
End of Termination
Employers of casual employees can easily end the contract at a day's notice. Unlike full-time employees who need at least 2 weeks' notice before termination, casual employees can lose their job in a day. This is another concern for lenders since getting a job might take longer and you may not be able to fulfill the payment.
Despite these circumstances, a casual employee can apply for a personal loan and get approved. Some institutions accept casual employees' personal loans and loans for unemployed people.
Casual Employee Lenders
There are smaller banks and other lenders that will approve personal loans of casual employees. There is a criteria checklist so they can be assured you can pay the loan off. The eligibility criteria will vary for each lender but here are the basic things needed:
The requester must be 18 or above
Must pass the minimum annual income as dictated by the lender
Must have regular employment
Must have a minimum of 3-12 months continuous employment with current employer
Excellent credit rating
Must be receiving payment in a bank account
Proof that requester has excess income after expenses to pay for the loan
There are several banks and lenders you can call and inquire about regarding the loans. With the recent pandemic, there has been increased flexibility and options for casual employees.
What You Should Know Before Getting a Casual Employee Personal Loan
Once you get approved, read the fine line and review the loan agreements. Generally, loan terms can be as short as 1 year or as long as 7 years. You will notice that the details are different from full or part-time employees, so you better be well informed. Here are some things to check before you sign:
Interest Rates
Casual employees are considered high-risk borrowers because of the above-mentioned factors. To compensate for that, lenders usually put a higher interest rate on their loans. This would mean higher monthly or weekly dues so you need to be sure you can pay it. Interest rates can also depend on how much you will be borrowing and how long do you plan to pay for it. Longer loan terms can mean high interest rates as well.
Realistic Accessible Income
Accessible income is the amount of money you have access to at any given time. Lenders will calculate your income based on 3-months and annualize it. Since your income is generally unstable, the monthly rate can't be the basis. As an example, if you earned $ 9,000 in the past 3 months, the lender can calculate a $36,000 annual income even if you might earn less or more than that. This will determine the rate and the amount due every month.
Required Documents
The required documents will also vary for every lender. As with other major applications, these are needed to prove identity and claims of financial capabilities. Completing all of them will increase the chances of approval. Prepare the following documents for a smooth application:
Government-issued proof of identities such as a passport, driver's license, or social security.
Income proof such as most recent payslips and tax returns.
Financial status documents such as credit card statements and bank statements.
Income Stability
Proving your income stability will improve your chances of getting the loan approved. You need to develop your current job to have more regular work hours and consistently improving. Even if you are called a casual employee but have been consistently employed at 38 hours per week, this can be considered an advantage.

Personal Loans for Casual Employees
rating:
4.5

/5 from

235

votes.